Wage all out war against your opponent by commanding combat units amidst war-ravaged battlefields. Deploy tanks, planes and infantry! Build trenches, set up artillery and devise your own strategy to overcome your enemy's relentless push into your territory!
Red Rover - The War to End All Wars brings the table top gaming experience to the Apple iPad. A World War I environment recreates the fun of table top army men battles re-imagined as a beautifully rendered modern digital gaming experience. Play online with friends in real time or try Mantid Interactive's unique head-to-head mode, where each player interacts with the game simultaneously on one device, producing the most exciting interactive game play possible!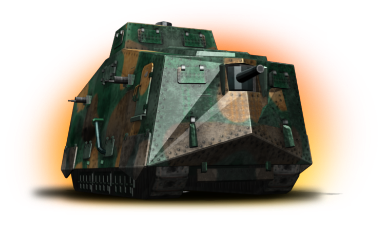 Features:
• Full Game Center Support
• Two Player Head-to-Head Action
• British and German players
• Beautifully rendered game pieces representing Supply, Barbed Wire, Tank Traps, Infantry, Cannons, Aircraft, Trenches and Tanks
• Player-controlled initial resource level to create your own exciting play modes
• Tunable randomizer to bring the fog of war into game play
• Exciting sound effects and music
• Built in help system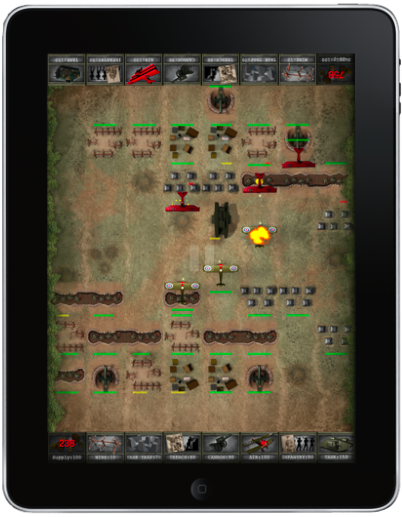 Test your skills as a battlefield commander by playing Red Rover - The War to End All Wars against online opponents via Apple Game Center. Your score and achievements will rack up with each victory!
Online play requires an internet connection and a Game Center account. Audio chat usually requires that both players be on a Wi-Fi connection.
• Real Time Online Play for exciting head to head action
• Voice Controls to communicate with your opponent
• Leaderboards
• Achievements
© 2011 Mantid Interactive | Apple, the Apple logo, iPhone, iPod touch, and iTunes are trademarks of Apple Inc., registered in the U. S. and other countries.iPad is a trademark of Apple Inc. App Store is a service mark of Apple Inc.